Fri, 28 January 2011
FTB Show #104 featuring LORI McKENNA's 'Lorainne'
FTB podcast #104 features the new album by LORI McKENNA called Lorraine. Also music from TERN ROUNDERS, HAUNTED HEARTS and the late CHARLIE LOUVIN. The full playlist is posted below. Check the artist's websites and order their CD's or downloads and tell 'em you heard the songs on the FTB podcast. Please email me with any questions or suggestions for the podcasts. (frater@freighttrainboogie.com)
Here's the iTunes link to subscribe to the FTB podcasts. Here's the direct link to listen now! And this is the RSS feed for non-iTunes listeners: http://ftbpodcasts.libsyn.com/rss
Show #104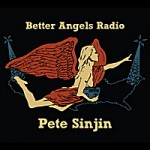 LORI McKENNA - The Luxury Of Knowing - Lorraine

PETE SINJIN - Driving California -Better Angels Radio

TYLER REEVE - Train Songs - Whiskey Down

TERN ROUNDERS - Livin' -Tern Rounders

CALEB STINE - Doing Time in Baltimore -I Wasn't Built for a Life Like This

DEHLIA LOW - Take Me Back - Tellico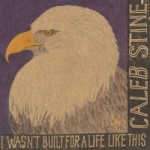 HAUNTED HEARTS - (I Don't Want To Live In A) Cardboard Box - Howdy

LORI McKENNA - You Get A Love Song -Lorraine

(mic break)

CHARLIE LOUVIN - Waiting For A Train - Charlie Louvin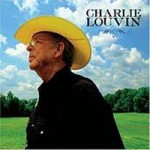 CHIP TAYLOR & CARRIE RODRIGUEZ - Your Name is On My Lips - The New Bye & Bye

FRONTIER RUCKUS - Ringbearer - Deadmalls & Nightfalls

THE FABULOUS GINN SISTERS - Share Our Secrets - You Can't Take a Bad Girl Home

(mic break)

LORI McKENNA - Lorraine - Lorraine
(Jan. 28th, 2011)

Bill Frater

Freight Train Boogie
---
Fri, 21 January 2011
FTB show #103 with EMORY QUINN, SALLY SPRING, and 77 EL DEORA
FTB podcast #103 is a mix of great new music from EMORY QUINN, SALLY SPRING, and 77 EL DEORA. The full playlist is posted below. Check the artist's websites and order their CD's or downloads and tell 'em you heard the songs on the FTB podcast. Please email me with any questions or suggestions for the podcasts. (frater@freighttrainboogie.com)
Here's the iTunes link to subscribe to the FTB podcasts. Here's the direct link to listen now! And this is the RSS feed for non-iTunes listeners: http://ftbpodcasts.libsyn.com/rss
Show #103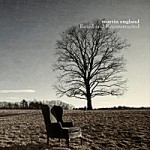 77 EL DEORA - (I Just Dodged a) Bullet - The Crown & The Crow's Confession

MARTIN ENGLAND - Do What The Man With The Gun Says - Razed And Reconstructed

KATHRYN CAINE - Settlin Down - Down Home Girl

THE GREAT RECESSION ORCHESTRA - Sadie Green - Have You Even Heard of Milton Brown?

(mic break)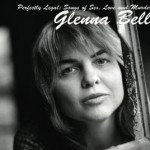 GLENNA BELL - Honky Tonk Man -Perfectly Legal: Songs of Sex, Love and Murder

REVEREND FREAKCHILD - Sweet Sweet You - God Shaped Hole

SALLY SPRING - Made of Stars -Made of Stars

MIKE + RUTHY - Be the Boss - Million To One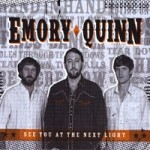 (mic break)

DEREK PRITZL - His Words -Drifter

THESE UNITED STATES - Just This - What Lasts

EMORY QUINN - Hand In Hand -See You At The Next Light

JIM BYRNES - No Mail Blues - Everywhere West

MARTI BROM - Forbidden Fruit -Not For Nothin'

(mic break)

77 EL DEORA - Fire on the Mountain (Revisited) -The Crown & The Crow's Confession
(Jan. 21st, 2011)

Bill Frater

Freight Train Boogie
---
Thu, 13 January 2011
FTB podcast #102 with JONATHAN BYRD, PHOSPHORESCENT, COYOTE GRACE, and THE STAGGER & SWAY
FTB podcast #102 features the new CD from JONATHAN BYRD called Cackalack. Also great music from PHOSPHORESCENT, COYOTE GRACE, and THE STAGGER & SWAY. The full playlist is posted below. Check the artist's websites and order their CD's or downloads and tell 'em you heard the songs on the FTB podcast. Please email me with any questions or suggestions for the podcasts. (frater@freighttrainboogie.com)
Here's the iTunes link to subscribe to the FTB podcasts. Here's the direct link to listen now! And this is the RSS feed for non-iTunes listeners: http://ftbpodcasts.libsyn.com/rss
Show #102
JONATHAN BYRD - Chicken Wire -Cackalack

RED JUNE - Run Around -Remember Me Well

EMMA HILL - One Glass Too Many -Clumsy Seduction

THE STAGGER & SWAY - Sam Bond's Garage - Break Til You Bend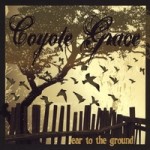 (mic break)

COYOTE GRACE - Man in the Moon - Ear to the Ground

THE BLACK LILLIES - Little Darlin' - Whiskey Angel

GREEN WHISKEY - Somewhere West of Thorndale -Triple Shot High

JONATHAN BYRD - Cackalack! - Cackalack

(mic break)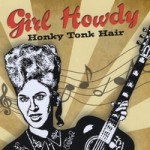 PHOSPHORESCENT - Nothing Was Stolen (Love Me Foolishly) - Here's To Taking It Easy

ROSS BELLENOIT - Mysterious Child (oh god!) -Eight Track Mind

BILLY ELI - Cheese Enchiladas - Hell Yeah!

GIRL HOWDY - Eenie Meenie Miney -Honky Tonk Hair

JONATHAN BYRD - I Was An Oak Tree -Cackalack
(Jan. 13th, 2011)
---
Thu, 6 January 2011
FTB podcast #101 with JESSE DAYTON, MUSIKANTO and JOHANNA DIVINE
FTB podcast #101 features the new CD from JESSE DAYTON called One For The Dancehalls. Also new music from JD McPHERSON, MUSIKANTO and JOHANNA DIVINE. The full playlist is posted below. Check the artist's websites and order their CD's or downloads and tell 'em you heard the songs on the FTB podcast. Please email me with any questions or suggestions for the podcasts.
Here's the iTunes link to subscribe to the FTB podcasts. Here's the direct link to listen now! And this is the RSS feed for non-iTunes listeners: http://ftbpodcasts.libsyn.com/rss
Show #101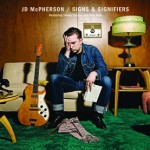 JESSE DAYTON - One For The Dancehalls - One for the Dance Halls

JOHANNA DIVINE - Done 'em In -Mile-High Rodeo

JIMMY BALDWIN - Wake Me Up When You're Gone -Vivador

JD McPHERSON - Your Love (All That I'm Missing) -Signs & Signifiers

(mic break)

DAVID OLNEY - Red Tail Hawk -Dutchman's Curve

BLUE GIANT - Lonely Girl -Blue Giant

ANDREW AND NOAH VAN NORSTRAND - Where Should I Go -All the Good Summers

JESSE DAYTON - Back To Back -One for the Dance Halls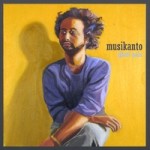 (mic break)

JAIME MICHAELS - Black River -The Man With the Time Machine

ANGEL BAND - Didn't See It Coming (When the Levee Broke) - Bless My Soul

ESQUELA - Richie -The Owl has Landed

MUSIKANTO - Misty Morning -Ghost Pain

(mic break)

JESSE DAYTON - The Years -One for the Dance Halls
---